---
Jakob Sigurdsson joined Victrex on 4 September 2017 as CEO-designate. He will become CEO on 1 October 2017, succeeding Dave Hummel, who retires after 24 successful years as CEO.
Victrex, headquartered in Thornton Cleveleys, UK, delivers a wide range of high-performance polyaryletherketone (PAEK)-polymer based materials and technologies, from new polymers to product forms such as film, piping, and UD-tape, as well as selected parts for other applications. Larry Pentz, Chairman of Victrex, said: "I am delighted that Jakob has joined Victrex. With his track record of making markets and delivering growth, the Board believes he is a strong fit for Victrex, as we focus on executing our polymer, forms and parts strategy over the coming years."
Driving polyetheretherketones such as VICTREX™ PEEK into new applications in a range of key industries has seen good progress over the past 24 years with Dave Hummel as Chief Executive.
Hummel said: "Jakob joins Victrex at a good time for the business as we continue to perform well. I am greatly looking forward to working with Jakob over the coming months." Hummel (59) will retire as Chief Executive on 30 September 2017, remaining on the Board as an Executive Director until February 2018.
Jakob Sigurdsson, Chief Executive-designate of Victrex, commented: "It is a privilege to become the Chief Executive of such a highly regarded global company. I look forward to executing on growth opportunities over the coming years for Victrex, as well as for our partners and customers."
Jakob Sigurdsson, 53, has more than 20 years' experience in large multinational companies, including with Rohm & Haas (now part of Dow Chemical) in the US, as Chief Executive of food manufacturer Alfesca in Europe, and as Chief Executive of Promens, a global design and engineering company in plastic products. His roles have spanned marketing, supply chain, business development, strategy and M&A, with particular emphasis on growth in new or emerging markets, both within Rohm & Haas and as a CEO and non-executive director.
Read the article online at: https://www.worldpipelines.com/business-news/08092017/new-victrex-ceo-onboard/
You might also like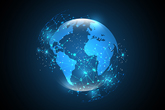 This year's COP28 President Sultan Ahmed Al-Jaber has called on global oil and gas companies to do more to achieve climate goals.