---
Reuters are reporting how China's state energy giants pledged this week to expand domestic oil and gas exploration and production and increase in particular natural gas supplies following an instruction from President Xi Jinping to boost national energy security.
China National Offshore Oil Company, China's offshore oil and gas specialist, said today it aims to boost domestic oil and gas proven reserves including a 10-year plan to stabilise annual output at its top fields at Baohai Bay at 30 million t, a statement on the company's website said.
Earlier this week, top energy group CNPC said one of its key tasks in response to Xi's call to ensure energy security was to fast-track investments in natural gas production and infrastructure including underground storage.
China suffered a severe natural gas crunch last winter as demand spurred by Beijing's massive gasification push expanded much faster than domestic fields could supply and a lack of pipelines and storage hindered gas deliveries.
Li Jiewen, spokeswoman for CNOOC Ltd, said the fact that companies issued statements around the same time was because it was when mid-term management meetings were held and companies normally issue strategic remarks after those meetings.
"(In implementing top-level instructions) Companies will follow their own development characteristics and proceed with plans accordingly," said Li.
China, the world's top energy user and also largest crude oil importer, is facing declining reserves and soaring development costs at mature oilfields.
Rapid growth in natural gas demand has led to surges in imports which made up some 45% of total consumptions last year and the country is set to overtake Japan as the world's top gas buyer next year, as estimated by the International Energy Agency.
The state oil firms' remarks came as China is entangled in a tit-for-tat trade war with the US. Beijing has added both US crude oil and liquefied natural gas (LNG) on its proposed retaliatory tariff list.
Read the article online at: https://www.worldpipelines.com/business-news/08082018/chinese-firms-to-expand-domestic-oil-and-gas-exploration/
You might also like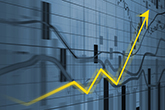 The emerging digital map of power and broadband cables, gas and water pipes and other underground infrastructure is set to grow the economy by £5 billion.