GAZ-SYSTEM S.A. to offer annual product auction for capacity of interconnections
Published by Aimee Knight, Editorial Assistant
World Pipelines,
---
GAZ-SYSTEM S.A. as the operator of the national transmission system and the operator of the Polish section of the Yamal-Western Europe transit gas pipeline system (Yamal gas pipeline) will offer the capacity of interconnections in yearly product auctions.
The auctions will start on 6 July 2020 at 9.00 (CEST) on two platforms used to book interconnection capacities. According to the decision ACER 10/2019, the capacity on the Polish-German border at the GCP GAZ-SYSTEM/ONTRAS and Mallnow points will be allocated via the RBP platform. The capacity at the remaining points of GAZ SYSTEM and GAZ-SYSTEM ISO interconnections will be offered as previously on the GSA Platform. During this year's auction the market participants will also be able to book for the first time the capacity of the GCP GAZ-SYSTEM/UA TSO interconnection operating since 1 July 2020. The new point was created by commercial integration of existing interconnection points – IP Drozdowicze and IP Hermanowice. The capacity of this interconnection in both directions will be made available on the GSA Platform by both GAZ-SYSTEM and LLC "Gas TSO of Ukraine".
By joining the July auctions organised on the RBP and GSA Platform, market participants may book capacities on a firm basis within yearly products, which make capacity available for no more than the next 15 gas years. The auctions are conducted in accordance with the provisions of Commission Regulation (EU) 2017/459 of 16 March 2017 establishing a network code on capacity allocation mechanisms in gas transmission systems (CAM NC), which requires operators at points on interconnection with other transmission systems to offer standard products, i.e. capacity available for yearly, quarterly, monthly, daily, or within-day periods. The Network Code also requires operators to publish their product offers one month before the annual auction date. The gas year starts on 1 October 2020 at 6:00 am.
For further details of the points that the auction concerns, click here.
Read the article online at: https://www.worldpipelines.com/business-news/08062020/gaz-system-sa-to-offer-annual-product-auction-for-capacity-of-interconnections/
You might also like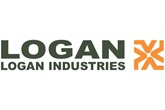 The company is able to bring 90% of its NDE operations in-house instead of outsourcing.