---
PSRE Co., has announced multiple new distributors around the globe, who will promote PASS Suite Software in their territories. PSRE continues to expand its marketing presence through partners who have proven to be adept at marketing and solving customer issues with software solutions and consulting. PSRE has signed distributor agreements with ModeloSoft of Mexico, Salz Engineering Consultants of Pakistan, and EJJV Korea of South Korea.
ModeloSoft is a company dedicated to offering the best solution options in software applications for engineering in process plants. In addition to offering software solutions, ModeloSoft supports their clients with consulting in engineering services, pipe design and stress analysis, design and manufacture of pressure vessels and heat exchangers, calculation of API atmospheric tanks, and intelligent modeling for Process Plants.
"With 22 years of service in Mexico, we understand that the PASS Software Suite will help us to continue to offer the best solutions to our customers who pursue the right balance of efficiency, productivity, and affordable cost. The ease of use, modern, and practical spirit of PASS products allow the user to focus on the solution in each analysis and design case. PASS Software can be easily embraced by engineers with any level of knowledge. We expect to have a very long and profitable business relationship with PSRE," said Vicente López Gaona, General Manager, ModeloSoft.
Salz Engineering provides software solutions and consultation throughout the complete timeline of a project. Salz Engineering offers complete engineering services in piping engineering, mechanical engineering, process engineering, and electrical & instrumentation with expertise in pressure vessels, separators, heat exchangers, towers, structures, process piping, power piping, and oil & gas piping.
"We believe there is a strong requirement for multiple industries across Pakistan to utilise the low cost, but highly capable PASS software for piping stress, fluid flow simulation, and nozzle & equipment analysis. All chemical, process, pulp & paper, food & pharmaceutical, power generation plants, engineering consultancies, and EPC companies can resolve day-to-day and project-based problems by using PASS. Easy to learn and implement – PASS Software has the lowest learning curve amongst its competitors. We at Salz Engineering are committed to providing professional training and support for our customers in order to utilise the full potential of PASS for their ongoing demand of Engineering calculations", said Salman Tariq, Technical Manager of Salz Engineering Consultants.
EJJV Korea is dedicated to serving the petrochemical, oil & gas, and power industries. EJJV Korea provides engineering, software solutions, procurement and project management, hook-up and commissioning, maintenance, training, temporary staffing, and related support services to the petrochemical, oil and gas, and power industries.
"Many South Korean EPCs and equipment fabrication companies are currently executing projects in Russia. Through cooperation with PSRE Co., EJJV Korea expects to provide qualified engineering service as well as the advanced technology of PSRE's PASS Software to Korea's Oil and GAS companies," said Chul Yoon, Managing Director, EJJV.
PSRE welcomes Modelosoft, Salz Engineering Consultants, and EJJV Korea as distributors of the PASS Software Suite. "We are very happy to have such experienced and creative partners with a strong background in piping and plant design and analysis," said PSRE VP on R&D Leonid Korelstein. "We really hope that altogether we will make PASS software an effective everyday simulation tool for many process, piping, and mechanical engineers".
Read the article online at: https://www.worldpipelines.com/business-news/08052019/psre-co-expands-market-presence/
You might also like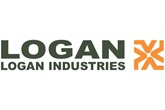 The company is able to bring 90% of its NDE operations in-house instead of outsourcing.