---
Skipper NDT is pleased to announce the appointment of Trevor MacFarlane as Member of its Board of Directors.
Trevor has over 25 years of entrepreneurship and pipeline integrity experience. He was an early Partner at Dynamic Risk, a Canadian pipeline integrity management solutions leader. For over 20 years, Trevor helped build the start-up from a 3-person company to become a global leader in its field. Upon the acquisition of Dynamic Risk by Eddyfi/NDT, he was appointed President of NDT Global, a billion-dollar international technology-as-a-service company, a leader in ultrasonic pipeline inspection and data analysis.
Trevor holds Bachelor and Master's degrees in Materials and Metallurgical Engineering from Queens University in Canada. He started his career at TransCanada Pipelines, now TC Energy, where he focused on the operational and asset reliability needs of pipeline operators.
Trevor is currently on the Board of Directors of the Canadian Energy Pipeline Association (CEPA) Foundation. He is also an Independent Director for Entropy Inc., a technology firm focused on carbon capture and sequestration, based in Calgary, Canada.
As Board Member, Trevor will engage and inspire the Skipper NDT team as it develops its leadership position in 3D pipeline mapping and geolocation using unmanned aerial systems (UAS). His experience and skills will boost the start-up's technical and commercial capabilities to provide unique and innovative integrity solutions with a focus on North America and Europe.
To this day, some critical pipeline maintenance operations are still performed manually, introducing potential safety hazards for field personnel in addition to human error in data interpretation. By applying the latest scientific developments in physics and magnetism, Skipper NDT offers an automated and contactless alternative, providing safety for field operators and reliability of data interpretation.
Read the article online at: https://www.worldpipelines.com/business-news/08022023/trevor-macfarlane-joins-skipper-ndt-board-of-directors/
You might also like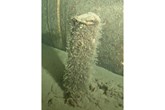 Denmark invites Gazprom to help salvage unidentified object found close to only remaining intact gas pipeline under Baltic Sea.