---
IACS Ltd, a leading non-destructive testing (NDT) inspection consultancy and expert services provider for pipeline construction, has appointed Ross Hewitt to the role of Chief Executive Officer. Ross will take the helm of IACS, a family-owned and run business based in Westerham (UK), following the retirement of John Hewitt, who started the company almost 25 years ago. Today IACS, a multi-million-pound business, is recognised as one of the industry's leading providers of pipeline inspectors, products and services in the energy sector.
Ross Hewitt, CEO of IACS Ltd, comments: "I feel genuinely humbled to be taking over a company that I saw my dad, John Hewitt, create and develop to be the success that it is today. It's not just the financial achievements of the business or the market presence he established, but the personal values and company ethos that he has instilled over the years.
"He prioritised integrity, customer satisfaction, and a strong sense of community. These are attributes that are embedded into how we work, and it will be a pleasure to support our growth with these remaining firmly at the heart of all that we do.
"It's an exciting time for IACS and also for our industry. I feel very fortunate to be pushing ahead with our team as we look to expand and take a leading position in the global energy transition as we move towards net zero."
Ross initially joined IACS in 2017 as Operations Director, following a 20 year career in finance for a large US bank in the City of London.
He comments: "When I first joined the business in 2017, my goal was to drive efficiency by focusing on better use of resources. The company had grown significantly, and we needed to strengthen our processes and procedures – not only to meet our regulatory requirements but our longer-term ambitions for expansion and service development."
Since 2017, IACS has doubled its head office team to ten members, which has seen the company relocate to bigger premises. In addition to its UK success, the business has formed new relationships within the UAE and Indonesia. According to Ross, these are key areas that will be progressed in the next 18 months.
Ross explains: "Thanks to the strategic approach we have taken, we have a solid reputation in the UK for the way we support people, quality, and safety within the energy pipeline sector. We will continue to develop and harness this while also expanding into new industries and territories, embracing the green agenda as we future proof our organisation and the industries that we support.
"We very much see hydrogen as a part of our energy blend for the future and are investing in our people, products and services in preparation for the transition. Our goal is to simply support a new generation of pipeline inspectors.
"There is no doubt that we are agile enough to double in size again in the next five years. We also genuinely believe that our foundations will help us to develop the next generation of safety conscious, highly skilled pipeline inspectors and to become a leading provider for the energy sector and beyond."
Image: John Hewitt, former CEO of IACS Ltd. and Ross Hewitt new CEO of IACS Ltd.
Read the article online at: https://www.worldpipelines.com/business-news/07092023/iacs-announces-appointment-of-new-ceo/
You might also like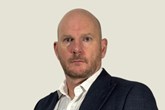 Bill Chilton has been announced as the new Diving Manager at the International Marine Contractors Association.