---
Dominion Energy has announced that it has concluded a robust and competitive sale process and executed three separate definitive agreements to sell its three natural gas distribution companies to Enbridge.
The three LDCs – The East Ohio Gas Company, Public Service Company of North Carolina, Incorporated, and Questar Gas Company along with Wexpro Company – serve about 3 million homes and businesses in Ohio, North Carolina, Utah, Wyoming, and Idaho and collectively comprise approximately 78 000 miles of natural gas distribution, transmission, gathering, and storage pipelines; more than 62 billion ft3 of working underground and liquefied natural gas storage capacity; and approximately 400 62 billion ft3 equivalent of cost-of-service regulated gas reserves as of year-end 2022.
Robert M. Blue, Dominion Energy Chair, President, and Chief Executive Officer, said: "Dominion Energy's best-in-class gas utilities and our incredible employees set the standard for industry reliability, environmental and safety performance, customer service, and community engagement. These businesses and employees have been an integral part of the Dominion Energy team which is why we approached this decision with careful and deliberate consideration.
"We are delighted to be partnering with Enbridge who shares our ideals around employee engagement, regulatory transparency, local community investment, and exceptional customer service. As one of the largest and most experienced operators of energy infrastructure assets in North America, Enbridge will be an outstanding steward of these businesses to the benefit of employees, customers, and communities alike. Specifically, as part of the agreements, Enbridge has agreed to provide significant protections for existing employees, honour existing union commitments, and maintain local operating leadership."
Financial information
Aggregate transactions value of US$14.0 billion, including the assumption of US$4.6 billion of debt, represents approximately 1.5x estimated 2022 year-end rate base of US$9.2 billion.
Aggregate purchase price of US$9.4 billion represents approximately 16.6x estimated 2023 operating earnings of US$564 million and approximately 16.7x estimated 2024 operating earnings of US$561 million.
Total estimated after-tax proceeds of US$8.7 billion are expected to be used to reduce parent debt in addition to the conveyance of US$4.6 billion of operating company debt. The transactions are expected to improve the company's consolidated FFO to debt by approximately 3.4%.
The transactions require clearance under the Hart-Scott-Rodino Act, approval from the Federal Communications Commission, approval from the Committee on Foreign Investment in the United States as well as review or approval from Idaho Public Utilities Commission, North Carolina Utilities Commission, Public Utilities Commission of Ohio, Utah Public Service Commission, and Wyoming Public Service Commission. Closing of each transaction is expected to occur following receipt of each respective state regulatory approval(s), as required, and are not cross conditioned upon each other.
Ongoing business review
Mr Blue continued: "Today's announcement further highlights Dominion Energy's premier state-regulated, electric utilities that operate in some of the most attractive regions in the country. Data centre expansion, bolstered by artificial intelligence (AI), along with electrification, and general economic activity are driving the most significant demand growth in our company's history and shows no signs of abating. This unrivalled demand growth will drive very significant regulated capital investment to ensure reliable energy for our nearly 3.5 million electric utility customers.
"In addition, the thoughtful approach taken by Virginia legislators and regulators to develop a framework for our regulated offshore wind project is delivering exceptional results for customers and local economies. It enabled us to take a differentiated approach to project development, securing agreements early with offshore wind suppliers for material and services while giving them confidence in our project's completion. This allows our vendors to maintain focus on delivering their equipment and services on time. Not only is our project on budget and on schedule, but it is also estimated to deliver electricity at a levelised cost that competes very favourably with the nation's unregulated offshore wind projects while creating hundreds of jobs and millions of dollars of local economic benefit.
"The transactions announcement also represents another significant step in our business review, which is focused on repositioning the company to create maximum long-term value for shareholders, employees, customers, and other stakeholders. However, our work is not complete.
"Consistent with prior communications, we are focused on strengthening the company's credit position within its existing consolidated rating categories of Baa2 (Moody's issuer rating), BBB+ (S&P issuer rating) and BBB+ (Fitch issuer rating). We want to emerge from the review with a sustainable credit foundation that, over time, will consistently meet and exceed our current downgrade thresholds even during temporary periods of cost or regulatory pressure.
"Therefore, as part of the ongoing business review we continue to evaluate efficient sources of capital to solidly position our balance sheet for the long-term while seeking to minimise any amount of external equity financing need. In combination with the sale of our remaining interest in Cove Point and today's announced sales of our natural gas distribution companies, additional capital sourcing would be driven by: (1) de-risking of our regulated offshore wind project through the assumption of a noncontrolling equity financing partner as provided for in recent Virginia legislation; (2) the impact of the US$350 million customer rate reduction at Dominion Energy Virginia, which became effective July 1; (3) the potential impact of a prolonged period of elevated interest rates; and (4) funding of our industry-leading regulated investment opportunity driven by unrivalled demand growth."
Read the latest issue of World Pipelines magazine for pipeline news, project stories, industry insight and technical articles.
World Pipelines' September 2023 issue
The September 2023 issue of World Pipelines includes a keynote feature on automation technology for pipelines, and technical articles on deepwater pipeline engineering, hydrogen pipelines, launching and receiving pigs, PLUS a special section on North American pipelines.
Read the article online at: https://www.worldpipelines.com/business-news/07092023/dominion-energy-announces-agreements-to-sell-gas-distribution-companies-to-enbridge/
You might also like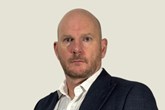 Bill Chilton has been announced as the new Diving Manager at the International Marine Contractors Association.