---
Business advisory firm Deloitte has strengthened its senior team in north-east Scotland with the appointment of oil and gas expert Shaun Reynolds as Partner.
Shaun has led the transaction services team for Deloitte's Aberdeen office since setting it up in 2009. He specialises in advising clients in the UK's oil and gas industry including the upstream, midstream and oilfield services sectors.
Mr Reynolds joined Deloitte in 2002 as a graduate before transferring from London to Aberdeen in 2009. He has been responsible for building and leading the transaction services team since then and growing its international client base in the oil and gas sector.
The firm has also promoted its Global Head for Fintech for Risk Advisory, Edinburgh based Kent Mackenzie, to Partner. He will be leading its international strategy for the sector, having joined Deloitte in 2014 to build and lead its Analytics and Fintech practice. He has over 17 years' experience working in technology, risk and data across financial services and has previously held positions with RBS, Lloyds, and Morgan Stanley.
Mr Mackenzie is committed to growing the size and scale of Deloitte's Analytics and Fintech offering. He is doing this by engaging with Fintech eco-systems worldwide and offering advisory services which can help companies understand the impact of disruptive technologies such as Artificial Intelligence and robotics, and their impact on the future of business and workforces. He is also building a creative team with diverse backgrounds, experiences and skillsets to drive the firm's Fintech services forward.
With over 30 years' combined experience, the new partners will be the strategic leads for their respective sectors, both in the UK and globally. In total, the new promotions bring the number of partners in Scotland to 36.
Commenting on the promotions Graham Hollis, Office Senior Partner for Deloitte in Aberdeen said:
"These promotions are an indication of our firm's significant level of investment and confidence in the oil and gas and Fintech sectors which are vital parts of the Scottish economy. We are extremely proud to have Kent and Shaun join our partnership, both of whom are thoroughly experienced and have demonstrated outstanding leadership, drive and determination throughout their careers.
"We are entering into a period of significant transition in Scotland. External factors such as technological transformation combined with political uncertainty mean it is critical the organisations we work with have access to the kind of expertise and advice that Shaun, Kent and their respective teams are able to provide so they are well prepared for the years ahead."
There has been a total of 54 new partner promotions across the UK, 11 (20%) are women. Overall 19% of Deloitte's partners are women, an increase from 14% in 2014. This year 9% of new partners are BAME*, compared with 5% of all Deloitte partners. The number of UK partners overall now stands at 1034.
Emma Codd, Managing Partner for talent of Deloitte UK and Deloitte North West Europe, said: "We continue to prioritise the recruitment, development and retention of senior women, but we recognise that we still have some way to go. In 2012, we set a clear target that by 2020, 25% of our partners will be female, and we have since agreed a longer-term target of 40% female partners by 2030. Since setting our target, and introducing our gender balance action plan, female representation at partner level has increased from 14% in 2014 to 19% today.
"In line with the Parker Review, we have also committed that by 2021, 10% of our partners will be BAME – rising from around 5% today. In order to achieve our aims on both gender and ethnicity we are continuing to focus on ensuring that we continue to provide a truly modernised workplace and inclusive culture, underpinned at all times by respect. We are clear that this continued focus on culture – along with specific targeted actions aimed at various points in our career lifecycle – will enable us to achieve our diversity aims."
Across Deloitte North West Europe, which is a combination of Deloitte's Belgian, Dutch, Nordics, Swiss, Irish and UK firms, 136 new partners have been appointed. The promotions take the total number of partners across Deloitte North West Europe to approximately 2300 and over 35 000 employees in total.
*Black Asian and Minority Ethnic - Percentage of those who disclosed their ethnicity.
Read the article online at: https://www.worldpipelines.com/business-news/07062018/deloitte-strengthens-leadership-team-with-key-promotion-for-oil-and-gas-specialist/
You might also like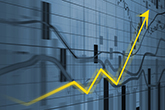 The emerging digital map of power and broadband cables, gas and water pipes and other underground infrastructure is set to grow the economy by £5 billion.