---
Tall Oak Midstream III, LLC announced a non-binding open season to secure prospective shippers for a proposed 80 mile natural gas residue pipeline. The Arkoma Residue Capacity (ARC) pipeline will connect to both Tall Oak's planned Panther Creek Natural Gas Processing Plant (Panther Creek Plant) in Hughes County, Oklahoma, and a planned receipt point off the Enable Gas Transmission line.
The ARC Pipeline will transport residue gas from these two receipt points to multiple interconnects to the south near Bennington, Oklahoma, providing producers and other shippers in Oklahoma's burgeoning Arkoma STACK play with downstream market optionality and the opportunity to maximise producer netbacks. The planned receipt point off the Enable Gas Transmission line also will alleviate capacity constraints for residue gas from the STACK, SCOOP and Merge plays located in central and western Oklahoma by providing this gas a path to Bennington.
The Panther Creek Plant will be a 200 million ft3/d cryogenic natural gas processing plant and is expected to come into service by 1Q19. Planned interconnects from the Panther Creek Plant already include Enable Oklahoma Intrastate Transmission, Enable Gas Transmission and the Arkoma Connector pipeline. Proposed interconnects to the south located near Bennington include the Midcontinent Express pipeline, Gulf Crossing Pipeline Company and Natural Gas Pipeline Company of America. Construction of the ARC pipeline is projected to begin in 2Q19, pending regulatory approval, with an in-service target by the end of 2019.
The open season for the ARC Pipeline begins at 9.00 am CT on Tuesday 6 March 2018, and closes at 5.00 pm CT on Friday 30 March 2018. Tall Oak will seek Federal Energy Regulatory Commission approval to build the pipeline. The purpose of the open season is to ensure that the design of the ARC pipeline will meet shipper needs.
"We are seeing a very rapid rise in production in this region and a related increase in demand for takeaway capacity. The ARC pipeline will connect the Arkoma STACK with premium downstream markets," said Tall Oak Chief Commercial Officer Carlos Evans. "We are pleased to announce this project to debottleneck existing pipeline routes and provide shippers with the optionality they need to access multiple markets."
The ARC pipeline expands Tall Oak's previously announced Arkoma STACK system, which serves more than 150 000 dedicated acres. The Arkoma STACK system currently includes approximately 90 miles of gathering pipeline, two compression facilities, a 5 000 bpd stabiliser, an associated slug catcher and condensate storage facilities. In addition to the Panther Creek Plant, Tall Oak expects to add 150 miles of gathering lines and two additional compressor stations by the end of 2018.
Based in Oklahoma City, the Tall Oak companies are dedicated to bringing a fresh perspective to serving oil and gas producers with a full suite of midstream services. Core capabilities include natural gas gathering, compression, treating, processing and transportation; crude oil gathering and transportation; condensate and water handling; and product marketing solutions. Tall Oak is supported by capital commitments from EnCap Flatrock Midstream.
Read the article online at: https://www.worldpipelines.com/business-news/07032018/tall-oak-midstream-iii-holding-open-season-for-its-arc-pipeline-project/
You might also like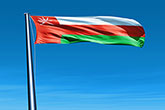 Oman's OQ Gas Networks announces price for gas pipeline business IPO.