---
Texo DSI (UKCS), the dedicated offshore division of Texo Drone Survey and Inspection, has announced a strategic partnership with Integrity XL.
The strategic partnership will see provide a range of UAV deployed survey and inspection solutions for Integrity XL projects.
Stuart Charles Sinclair, Managing Director, Integrity XL, said: "Our engineering expertise, leading edge technology and life of asset management and support puts clients in control. We have outstanding technical capabilities in turnkey project solutions for telecoms, metering, monitoring, process control, safety and asset integrity. Managing the entire process means we deliver to the highest industry standards and pride ourselves on our knowledge, experience and expertise. We strive for excellence in everything we do from service delivery to technology development and safety."
Charles Sinclair added: "We are problem solvers who relentlessly challenge and pioneer the development of solutions to industry problems, using a powerful combination of technical expertise and advanced technology. Working with strategic partners such as Texo DSI allows us to engineer and deliver complete solutions that clients need to drive their business forward and allows them to push the boundaries of performance."
John Wood, Chief Operations Officer, Texo DSI, said: "This is a fantastic opportunity for both Texo and Integrity XL. We have developed what is the world's most advanced UAV-integrated survey and inspection solution and are looking forward to working closely with Stuart and his team to deliver mission critical data acquisition operations for clients."
Since its inception, Texo DSI has developed a suite of UAV deployed survey and inspection services for the global energy sector; bringing to market a number of technologies including:
Survey-grade LiDAR (sub 5 mm precision asset information modelling).
UT thickness and spot location testing.
Optical Gas Imaging (OGI).
Hyperspectral (reflectance based corrosion mapping and materials classification).
UAV heavy lift & sky crane remote supply/drop.
These have been deployed in tandem with the company's other service lines including close visual inspection, thermographic and internal UAV inspection.
Read the article online at: https://www.worldpipelines.com/business-news/06022018/texo-dsi-and-integrity-xl-announce-partnership/
You might also like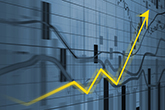 The emerging digital map of power and broadband cables, gas and water pipes and other underground infrastructure is set to grow the economy by £5 billion.