---
Occidental Petroleum Corporation has provided an update on its execution against key strategic and financial initiatives designed to maximise shareholder value following the close of its acquisition of Anadarko Petroleum ('Anadarko') on 8 August 2019.
New service, operating and governance agreements with Western Midstream
Occidental and Western Midstream Partners, LP ('WES' or the 'Partnership') announced the execution of several agreements that enable WES to operate as an independent midstream company to support its ongoing pursuit of third-party growth opportunities. The executed agreements include amendments to the limited partnership agreement that significantly expand unitholders' rights, including the right to remove and replace Occidental as the general partner. These amendments, along with other pertinent agreements, including the transfer of the WES corporate officers' employment from Occidental to the Partnership, result in Occidental's go-forward reporting of WES's financial information under the equity method of accounting. Accordingly, Occidental will no longer consolidate WES's statement of operations, balance sheet, and statement of cash flows. These financial reporting changes will provide increased clarity and transparency into the financial performance of Occidental's core businesses. Occidental intends to continue its operational relationship with WES and expects to maintain a significant economic interest in WES, which Occidental will reduce to below 50% during 2020.
"Over the last few months, Occidental and WES have worked to finalise agreements beneficial to both companies that establish WES as an independent midstream company capable of successfully competing for third-party business in its core areas of operation," said President and Chief Executive Officer Vicki Hollub. "We believe that our shareholders and WES's unitholders are positioned to benefit from these new agreements."
Key terms of the newly executed agreements include:
Effective December 2019, employment of WES's management team was transferred from Occidental to WES to ensure independent managerial control of WES's strategic initiatives and day-to-day operations.
Occidental employees who were fully dedicated and seconded to WES in December 2019 will be transferred to WES in 2020.
Occidental will provide limited administrative services to WES for up to two years.
The rights of WES unitholders to replace WES's general partner under an amended limited partnership agreement were significantly expanded.
New long-term oil and gas gathering acreage dedications covering approximately 21 000 acres in Weld County, Colorado, supported by minimum volume commitments and complemented by previously executed DJ Basin gas-processing dedications, will be put in place.
Read the article online at: https://www.worldpipelines.com/business-news/06012020/occidental-provides-update-on-strategic-and-financial-initiatives/
You might also like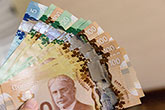 Trans Mountain Corp applies to regulators for tolls on its long-delayed 590 000 bpd pipeline expansion.