---
President Obama's proposal to add a new US$10/bbl tax on crude oil would harm consumers, said API President and CEO, Jack Gerard.
Gerard said, "The White House thinks Americans are not paying enough for gasoline, so they have proposed a new tax that could raise the cost of gasoline by US$0.25/gal. and harm consumers that are enjoying low energy prices, destroy American jobs and reverse America's emergence as a global energy leader."
Gerard continued, "On his way out of office, President Obama has now proposed making the United States less competitive."
The API is the only national trade association representing all facets of the oil and natural gas industry, which supports 9.8 million US jobs and 8% of the US economy. API's more than 650 members include large integrated companies, as well as exploration and production, refining, marketing, pipeline, and marine businesses, and service and supply firms. They provide most of the nation's energy and are backed by a growing grassroots movement of more than 30 million Americans.
Adapted from press release by Francesca Brindle
Read the article online at: https://www.worldpipelines.com/business-news/05022016/api-warns-obama-oil-tax-proposal-would-harm-consumers-2380/
You might also like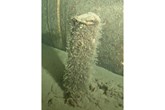 Denmark invites Gazprom to help salvage unidentified object found close to only remaining intact gas pipeline under Baltic Sea.