---
The 'US Valve Market Size and Forecast by Type (Industrial Valves, General Purpose Valves,) by Application (Construction, Manufacturing, Oil & Gas) and Trend Analysis, 2015-2025' report has been added to ResearchAndMarkets.com's offering.
The US valve market is expected to be valued at US$36.20 billion by 2025, driven mainly by growing demand from oil and gas industry.
The rising need of automation from manufacturing and processing industries is driving the demand for predictive monitoring and maintenance. These devices are the most common and indispensable device of current technology that controls the flow of a fluid. The US government is investing in conservation of water owing to the rising urban population and demand form manufacturing sector.
In the year 2016, the US chemical industry remained the top consumer of the industrial segment, followed by power generation and water and sewage management. Although a huge quantityof valves are deployed in oil and gas, the American Navy and Merchant Marines accounted for the maximum use. In the last few years, the market has shown growth in terms of types and sizes.
The oil and gas industry in the US is expected to drive a raise in demand over the forecast period. The US is one of the largest producers and consumers of oil in the world. To meet increasing demand from end-use sector, oil producers in the country are investing in EOR techniques, which in turn is expected to fuel the demand in the country over the projected period.
Companies mentioned in the report include:
Emerson Electric Co.
Parker Hannifin.
Valtorc International USA.
Kennedy Valve Co.
Balon Corporation.
Read the article online at: https://www.worldpipelines.com/business-news/04072018/us-valve-market-report-published/
You might also like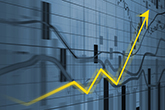 The emerging digital map of power and broadband cables, gas and water pipes and other underground infrastructure is set to grow the economy by £5 billion.