Business news - 04 May 2020
Recent declines in demand for petroleum products have contributed to record increases in US commercial crude oil inventories.
Xodus Group has appointed a new manager to drive the company's subsea and pipelines business.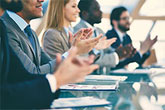 TC Energy has announced its 2020 annual meeting Board of Directors election results.