---
Reuters are reporting that Argentine natural gas company Transportadora de Gas del Sur (TGS) will invest an initial US$250 million on gas transportation infrastructure in 2018 and 2019 in the Vaca Muerta shale fields.
TGS said in a filing that it would construct a 92 km gathering pipeline with 1.3 billion ft3/d capacity, before later building a conditioning plant to adapt the natural gas quality prior to it entering the transport pipelines. The TGS plant will have an initial capacity of 177 million ft3/d with expandable modules of up to 2 billion ft3/d.
With regards to the initial US$250 million investment, the company's overall investment will eventually reach an estimated US$800 million, with additional expansions planned.
Oil and gas production and investment in Vaca Muerta, the world's second largest shale fields, has been previously limited by insufficient transportation infrastructure.
The pipeline will cross the Bajada de Añelo, Bajo del Choique, La Invernada, Pampa de las Yeguas I y II, Parva Negra Este y Oeste, La Escalonada, Rincón La Ceniza, Los Toldos Norte, Sur, Este y Oeste, La Calera, El Orejano abd Sierra Chata areas.
Read the article online at: https://www.worldpipelines.com/business-news/04042018/argentinas-tgs-plans-to-build-a-natural-gas-pipeline/
You might also like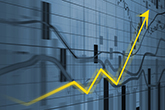 The emerging digital map of power and broadband cables, gas and water pipes and other underground infrastructure is set to grow the economy by £5 billion.