---
Concho Resources Inc. and RSP Permian, Inc. recently announced they have entered into a definitive agreement under which Concho will acquire RSP in an all-stock transaction valued at approximately US$9.5 billion, inclusive of RSP's net debt. The consideration will consist of 0.320 shares of Concho common stock for each share of RSP common stock. The transaction was unanimously approved by the Board of Directors of each company.
Highlights
Large, highly-complementary acreage expands Concho's strategic portfolio in the Permian Basin to approximately 640 000 net acres.
Reinforces leadership position as the premier Permian pure-play company and creates the largest crude oil and natural gas producer from unconventional shale in the Permian Basin.
Combined company to run the largest drilling programme in the Permian Basin with 27 rigs.
Meaningfully expands premium resource base.
Drives significant operational synergies through development optimisation, shared infrastructure and capital efficiencies, with a present value of more than US$2 billion.
Expect to realise over US$60 million in annual corporate level savings.
Immediately accretive to key per-share metrics, including net asset value, earnings, cash flow and debt-adjusted growth.
Expect to maintain investment grade credit ratings.
Enhances Concho's three year annualised production growth outlook within cash flow from operations.
Tim Leach, Chairman and Chief Executive Officer of Concho, commented, "This transaction provides a compelling opportunity for both Concho and RSP shareholders to benefit from the strength of our combined company. The RSP team built an exceptional high-margin asset portfolio consistent with our playbook – large, contiguous positions in the core of the Permian Basin. And they did so with a strategy of maximising well performance and returns, which provides substantial running room for continuous development with large scale projects. This combination allows us to consolidate premier assets that seamlessly fold into our drilling programme, enhance our scale advantage and reinforce our leadership position in the Permian Basin, all while strengthening our platform for delivering predictable growth and returns. We look forward to welcoming RSP's employees as members of the Concho team."
Steve Gray, Chief Executive Officer of RSP, commented, "I am extremely proud of the RSP team and the high-quality position we built in the Permian Basin. As RSP has grown and we have seen the resource play develop in the Permian, we have come to recognise that combining with a company with the scale, investment grade balance sheet and operational excellence of Concho will unlock even more value for shareholders. The combined company will have the vision and necessary financial strength to efficiently develop the tremendous resource potential of these assets with large scale projects."
The acquisition will add approximately 92 000 net acres that strongly complement Concho's existing acreage position in the Permian Basin. The combined position will cover more than 640 000 net acres. In 4Q17, production on RSP's assets totaled approximately 55 500 boe/d on a two-stream basis, of which approximately 80% was crude oil and 20% was natural gas. The transaction adds 2.2 billion boe of resource potential, of which more than two-thirds is premium resource.
The combined company will run the largest drilling and completion programme in the Permian Basin. With a focused portfolio and substantial scale advantage, the benefits of this transaction are expected to drive corporate level savings and operational synergies by combining the complementary assets and the technical skills of both company's employees. Specific operational synergies include: asset optimisation, directing capital to high-return manufacturing-style projects and utilising shared infrastructure systems. The present value of corporate and operational synergies is expected to exceed US$2 billion.
The acquisition is expected to be accretive in the first year to Concho's key per-share metrics, including net asset value, earnings, cash flow and debt-adjusted growth. In addition, the transaction is expected to enhance Concho's three-year outlook for annualised production growth on a capital programme within cash flow from operations.
Read the article online at: https://www.worldpipelines.com/business-news/04042018/acquisition-creates-largest-unconventional-shale-producer-in-the-permian-basin/
You might also like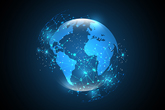 This year's COP28 President Sultan Ahmed Al-Jaber has called on global oil and gas companies to do more to achieve climate goals.