ResearchAndMarkets.com release report on Australia's Oil and Gas Midstream Market 2020-2025
Published by Aimee Knight, Editorial Assistant
World Pipelines,
---
The "Australia Oil and Gas Midstream Market - Growth, Trends, and Forecasts (2020 - 2025)" report has been added to ResearchAndMarkets.com's offering. The market for the Australian oil and gas midstream is expected to register a CAGR of more than 2.4% during the forecast period of 2020-2025.
Factors, such as increasing investment in the sector and increasing production and consumption of oil and gas, are expected to boost the demand for the Australian oil and gas midstream market during the forecast period. However, the low price of natural gas coupled with the high volatility of crude oil prices is making the industry unprofitable and thereby impeding the growth of the market.
Australia has an extensive pipeline network all over the country. The gas pipeline capacity in the country dominates the landscape relative to the oil pipelines. New pipelines are in the proposal stage and are expected to be completed during the forecast period.
Exploration and production of oil and gas fields in the region are expected to become an opportunity for the companies working in the oil and gas midstream industry as more pipeline and storage infrastructure may be required in the near future.
A significant increase in the production of gas is expected to be the most prominent driver of the market. Investment in the sector and increase in production of oil and gas is also likely to contribute to the rise in the growth of the industry.
Read the article online at: https://www.worldpipelines.com/business-news/03122020/researchandmarketscom-release-report-on-australias-oil-and-gas-midstream-market-2020-2025/
You might also like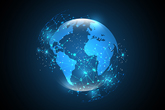 This year's COP28 President Sultan Ahmed Al-Jaber has called on global oil and gas companies to do more to achieve climate goals.