Centurion Group's SITE Resource Group awarded major contract on Keystone XL Pipeline
Published by Aimee Knight, Editorial Assistant
World Pipelines,
---
Centurion Group (Centurion), a global leader in the supply of critical services to the oil & gas, infrastructure, power, environmental and renewable energy industries, is pleased to announce that SITE Resource Group (SRG), part of its Infrastructure (INF) segment, has been awarded a major contract for work on the Keystone XL Pipeline.
This new award in the US is with Oil Patch Group maintaining sections of the right of way (ROW) in Montana, South Dakota and Nebraska. This is testament to the Group's strength and capacity to provide the highest quality work and secure key cross-border projects. Looking ahead, Centurion Group hopes to continue to work closely with the client on similar projects.
Centurion-SRG started working with TC Energy on its Base Keystone System in 2010. Following the announcement that Keystone XL would be proceeding with construction on 21 March, 2020, we began work on the 269 km pipeline in Alberta. The new contract involves reclamation, restoration of natural vegetation, hydrology and wildlife habitats. The contract also includes fencing, topsoil erosion protection, campsite and equipment laydown yard construction and vital COVID-19 disinfecting work. SRG performed all the clearing and mulching on the ROW in 2019. SRG is working closely with the Province of Alberta and the Keystone XL Project team to protect rural communities, ecosystems and to create jobs.
Centurion Group is committed to protecting environmental ecosystems while delivering complex projects and enhancing their customers' performance through continuous improvement in safety, quality and execution.
Speaking at the Keystone XL construction kick-off event on 3 July, Jason Kenney, Premier of Alberta said: "After more than a decade of determination and perseverance, we are delighted to be starting the construction of the Alberta spread of the Keystone XL Project. Not only will Keystone XL create jobs at an important time, it will strengthen energy security and independence by ensuring that Canadian oil – developed under the world's highest environmental and labour standards – continues to be a dominant force in global supply."
Roger Didychuk, Senior Vice President, SITE Resource Group said: "It is a testament to SRG's capabilities as a fully integrated services company that we have been contracted on a number of major projects. Our proven performance in the field and commitment to the highest environmental standards and health and safety will help us deliver for Alberta's future."
Read the article online at: https://www.worldpipelines.com/business-news/03112020/centurion-groups-site-resource-group-awarded-major-contract-on-north-americas-keystone-xl-pipeline/
You might also like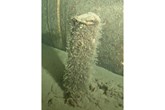 Denmark invites Gazprom to help salvage unidentified object found close to only remaining intact gas pipeline under Baltic Sea.