---
TC Energy Corporation has announced that the Delaware Chancery Court issued a ruling against TC Energy in a class action lawsuit brought on behalf of the former shareholders of Columbia Pipeline Group Inc. related to the acquisition of Columbia by TC Energy in July 2016. TC Energy strongly disagrees with the Court's ruling and is evaluating its options for appeal once final judgment is entered. The same Court had previously confirmed, after trial in an appraisal rights action filed in 2016, that the US$25.50 per share that TC Energy paid Columbia shareholders was fair value.
The lawsuit, filed by plaintiffs in July 2018, alleged that Columbia's then CEO and CFO breached their fiduciary duties to Columbia shareholders and that there were material omissions in Columbia's proxy statement and that TC Energy aided and abetted the fiduciary duty breaches and the disclosure violations. The plaintiffs claimed damages in excess of US$3 billion. Columbia's former executives settled with plaintiffs prior to trial for US$79 million. TC Energy disputed the allegations at trial.
The Court determined the former Columbia executives breached their fiduciary duties and made material disclosure omissions, and that TC Energy was aware and took advantage of those breaches. The Court awarded shareholders damages in the amount of US$1 per share. The final award is yet to be determined but is expected to be in the range of US$400 million, plus interest at the statutory rate. Liability for this award will be allocated between Columbia's former executives and TC Energy in a subsequent proceeding before the Court that will determine proportionate responsibility and account for the prior settlement.
TC Energy will not be responsible for the full amount of the award, but its proportionate share will not be known until the allocation hearing is completed and a decision rendered, likely later in 2023. TC Energy is disappointed with this decision and disputes many of the findings of fact and law. TC Energy intends to appeal once the final allocation is determined and anticipates an appeal will take upwards of one year.
Read the article online at: https://www.worldpipelines.com/business-news/03072023/tc-energy-expects-to-appeal-delaware-court-rulings/
You might also like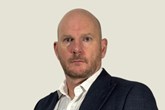 Bill Chilton has been announced as the new Diving Manager at the International Marine Contractors Association.