Shell Midstream Partners, L.P. closes on previously announced transactions
Published by Aimee Knight, Editorial Assistant
World Pipelines,
---
Shell Midstream Partners, L.P. (the Partnership or SHLX) has announced that on 1 April 2020 it closed the transactions contemplated by the previously announced Restructuring Agreement with its general partner to eliminate all incentive distribution rights (IDRs) and general partner (GP) economic interests in SHLX.
SHLX has also closed the transactions contemplated by the previously announced Purchase and Sale Agreement with affiliates of its sponsor, Royal Dutch Shell plc (Shell), under which it acquired (i) Shell's 79% interest in Mattox Pipeline Company LLC, which owns the Mattox Pipeline, and (ii) certain logistics assets at the Shell Norco Manufacturing Complex. As consideration for the assets and the elimination of IDRs and the GP economic interests, the sponsor received 160 million newly issued SHLX common units, plus US$1.2 billion of Series A perpetual convertible preferred units at a price of US$23.63 per unit.
Further, in response to the current extraordinary and volatile market conditions resulting in lower demand across our assets, the Partnership is providing the following updates related to the 2020 guidance it previously provided in its press release dated 28 February 2020 (the 'prior press release'):
The Partnership currently intends to maintain its existing distribution policy of US$0.46 per common unit per quarter for 2020 and plans to access its credit facilities if needed to make up for any operational cash shortfalls.
With the unprecedented impacts of the global COVID-19 pandemic and resulting lack of clarity on crude and finished products supply and demand, the Partnership is withdrawing the guidance that was provided in the prior press release regarding its estimated coverage ratio for 2020. SHLX continues to monitor the volatile business environment and will provide further updates on its 1Q20 conference call with analysts and investors, the planned details of which can be found below.
The Partnership's available liquidity as of 31 March 2020 is estimated to be approximately US$1.2 billion, and SHLX does not expect to have any near-term need to access the capital markets for debt or equity. Additionally, SHLX has no scheduled near-term maturities of its senior notes or credit facilities, with the earliest scheduled maturity in 2022.
SHLX expects to announce its earnings for the 1Q20 on 7 May 2020, before the New York Stock Exchange opens for trading. Following the announcement, the Partnership intends to host a conference call at 10:00 am CDT with analysts and investors.
SHLX remains focused on the health and safety of its people, customers, vendors, partners and the broader community as the Partnership's top priority during the global COVID-19 pandemic. The Partnership has implemented pandemic response and business continuity plans to prevent illness and provide reliable and safe operations, while maintaining regular communication with customers.
Read the article online at: https://www.worldpipelines.com/business-news/03042020/shell-midstream-partners-lp-closes-on-previously-announced-transactions/
You might also like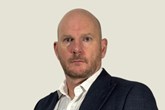 Bill Chilton has been announced as the new Diving Manager at the International Marine Contractors Association.