---
Kent (or the "Company"), a leading international integrated energy services partner formerly known as Kentech, provides the following updates:
Completes the acquisition of the majority of SNC-Lavalin's oil and gas division, with a minority portion to follow at a later date. The Company now harnesses the strength of leading players in the energy services sector: Kentech; and the acquired businesses, which consist of legacy SNC-Lavalin oil and gas, the Kentz business, and the oil & gas capabilities (including offshore wind, hydrogen, CCUS, and low carbon solutions) of the former Atkins business.
Change of name to Kent as part of a major rebrand.
Issued US$65 million in an over-subscribed bond, alongside additional financial support from its majority shareholder, Bluewater, to accelerate growth strategy, fund working capital and to fund the acquisition.
The combined business has secured in excess of US$500 million in new contractual awards across all our regions and service offerings year-to-date.
John Gilley, previously chief executive officer of Kentech, has been confirmed Kent's CEO and the Company's senior leadership is composed from a blend of executives from both organisations.
John Gilley, Chief Executive Officer, Kent, said:
"Following the acquisition of the SNC-Lavalin Oil and Gas division, we have become a leading player with international reach and full-service capability for energy, chemicals, renewables and low carbon industries. We are now fully equipped to meet the most challenging of technical projects and are ready to support clients in their energy transition ambitions as the world moves towards a low-carbon economy.
"The investments we have already made and the new ones we are making give us an enormous advantage, allowing us to undertake complex technical projects to support the needs of our clients across the full energy spectrum. The expansion of our geographical reach into the Americas, Europe, the Caspian, the Middle East and Africa, give us truly global reach, allowing us to follow our clients wherever they may go and cater to their evolving needs.
"Furthermore, the combination has made Kent home to 10 000 professionals, among the energy industry's brightest and most innovative minds, who are working around the clock to find solutions to our clients' most challenging requirements."
Sign up for free to receive World Pipelines: https://www.worldpipelines.com/magazine/world-pipelines/register/
Read the article online at: https://www.worldpipelines.com/business-news/02082021/kent-completes-acquisition-of-snc-lavalin-oil-gas-division/
You might also like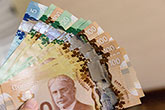 Trans Mountain Corp applies to regulators for tolls on its long-delayed 590 000 bpd pipeline expansion.