US Secretary of Energy Jennifer Granholm to deliver inaugural address at CERAWeek
Published by Aimee Knight, Editorial Assistant
World Pipelines,
---
Newly confirmed US Secretary of Energy, Jennifer Granholm will deliver her inaugural energy address at CERAWeek by IHS Markit 2021, to be held virtually from 1 - 5 March.
Prior to leading the US Department of Energy in the Biden Administration, Ms. Granholm served as the 47th governor of Michigan from 2003 to 2011 and previously served as the state's attorney general.
She will join the world's energy industry leaders, experts, government officials and policymakers, as well as leaders from the technology, financial and industrial communities addressing this year's conference.
"We are pleased to welcome Secretary Granholm among the distinguished speakers at CERAWeek 2021 for her opening address as the 16th US Secretary of Energy," said Daniel Yergin, Conference Chair and Vice Chairman of IHS Markit. "Her unique insights on the future of US energy policy will be a major and most timely addition to the critical discussions taking place at this year's conference."
CERAWeek 2021: The New Map: Energy, Climate and Charting the Future will examine a new global map being shaped by dramatic shifts in energy and geopolitics—a map defined by changing policies, technology, alliances, geopolitics, and possibly collisions in global commerce and politics.
Inspired by the new book, The New Map: Energy, Climate and the Clash of Nations by IHS Markit Vice Chairman and CERAWeek Chairman Daniel Yergin, the conference program will focus on key themes related to Energy Transition; Geopolitics, Economics and Markets; Investment and Financing; Technology and Innovation; Mobility and the Future Workforce.
2021 marks the 39th edition of the conference and is the first time that it will be an all-virtual event. The conference is produced by IHS Markit, a world leader in critical information, analytics and solutions.
CERAWeek 2021 and the related Innovation Agora will feature more than 245 speakers from 29 countries.
For more news and technical articles from the oil and gas pipeline industry, read the latest issue of World Pipelines magazine.
World Pipelines' February 2021 issue
The February 2021 issue of World Pipelines includes: a report on Australasian pipelines; an interesting look at the need to protect pipeline information from the Freedom of Information Act (USA); analysis of Ukraine's place in the global gas sector; and technical articles on subsea repair, coatings, ILI and SCADA systems.
Read the article online at: https://www.worldpipelines.com/business-news/01032021/us-secretary-of-energy-jennifer-granholm-to-deliver-inaugural-address-at-ceraweek/
You might also like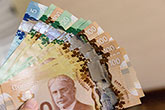 Trans Mountain Corp applies to regulators for tolls on its long-delayed 590 000 bpd pipeline expansion.