Regulations & standards - 16 January 2017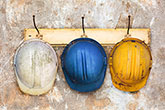 API has stated that despite improvements of PHMSA's pipeline safety rule, it still threatens to weaken pipeline safety.
The Pipeline and Hazardous Materials Safety Administration is looking for information on crude oil volatility through an advance notice of proposed rulemaking.
PHMSA has completed its rulemaking package, which boosts safety requirements to strengthen the operation, maintenance and inspection of the USA's hazardous liquid pipelines.