Project news - 29 May 2018
Kinder Morgan has agreed to the purchase of the Trans Mountain Pipeline system and the expansion project.
The pipeline will compete with the Russian-built TurkStream pipeline for the supply of gas to Turkey, as well to southern Europe in the near future.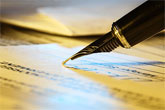 Russia's Gazprom has signed a protocol with the Turkish government regarding the TurkStream gas pipeline.