Project news - 16 January 2018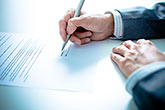 Document signed to bring about working commission for TAPI gas pipeline.
Constitution Pipeline said it will seek a rehearing or appeal FERC's decision to uphold New York State's decision on the water quality permit.
Natural gas will help reduce carbon emissions as Europe transitions to renewables.