Project news - 12 January 2017
Multifuels Midstream Group has recently acquired a gas pipeline system in central Texas.
Cabot Oil & Gas has increased its gas production due to demand. As a result, the company has invested in two pipeline project to help with transporting the flow.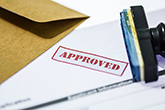 Kinder Morgan's Trans Mountain expansion project has received environmental approval from the government of British Columbia.