Project news - 08 February 2017
AFPM recently commented on the Trump Administration's final approval of the Dakota Access pipeline project.
Russian President Vladimir Putin has ratified a pipeline deal for the TurkStream pipeline project.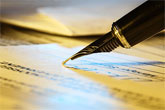 The Iranian oil minister has stated that Iran and Oman have agreed to alter the route of their underwater natural gas pipeline to avoid UAE waters.