Product news - 31 May 2018
A gas pipeline project at an altitude of more than 4000 m was undertaken in Bolivia.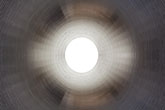 QuickPurge® Systems are designed to be inflated inside of the pipe, drastically restricting the volume of oxygen that needs to be purged.
'The Evolution of Ultrasonic Inline Inspection' examines the role of ultrasonic modelling in supporting and optimising inspection results.