Business news - 30 June 2017
Element Materials Technology has announced the completion of its acquisition of Exova PLC.
Shirly Zhu, Analyst, IHS Markit writes that, following a significant market decline in 2015, the global motion control market regained a concrete growth in 2016, totalling over US$10.8 billion hardware revenues, with more than 21 million units shipped.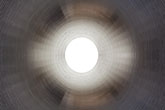 Transneft Diascan has commissioned a new generation flaw detector for pipes.