Business news - 21 December 2017
EnerMech has acquired a majority stake of MInteg, which will boaden its international services growth strategy.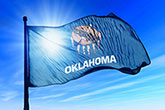 The formation of Great Salt Plains Midstream Holdings joint venture will bring additional crude oil and natural gas infrastructure to the prolific STACK Play.
ROSEN Group will be showcasing its innovative integrity systems and modular technologies at PPIM 2018.