---
IMCA is developing an ethics programme to support its membership comprising three phases:
A Code of Practice for the Secretariat which was put in place earlier this year.
An Anti-Bribery and Corruption (ABC) eLearning module for its membership.
A set of high level ethical principles incorporated in a Code of Conduct expected of its Members.
IMCA has been working with Transparency International (TI) in customising its online eLearning module called Doing Business Without Bribery and is making this freely available to all Members. TI is well recognised for setting the gold standard in fighting bribery and corruption worldwide, and IMCA is proud to be working with such a prestigious organisation.
The eLearning module is applicable to all IMCA members, and especially those smaller and medium sized companies who may not have the complete in-house training and governance infrastructure in place covering this critical subject. The roll-out is in two stages: Stage 1 comprises the customisation of the existing TI software program and is now available on IMCA's website; Stage 2 comprises a new version incorporating the latest eLearning techniques, and will be available in 1Q next year. IMCA Members' workforce can access the program free of charge and complete the eLearning module, whereupon a certificate is printed to demonstrate successful completion.
Allen Leatt, IMCA's CEO, stated that: "Compliance with good ethical practices is critically important for good business in the international oil and gas industry, and formed a key part of our successful Contracts & Insurance Seminar in London this year. This programme supports IMCA's mission of Improving Performance in the Marine Contracting Industry, and it is only right for IMCA to be taking this leadership role. Our goal is that oil companies should be confident that when they deal with an IMCA member company, then they know what they can count on from an ethics and compliance perspective."
Read the article online at: https://www.worldpipelines.com/business-news/13112018/imca-launches-ethics-and-compliance-programme/
You might also like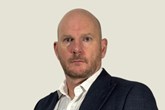 Bill Chilton has been announced as the new Diving Manager at the International Marine Contractors Association.