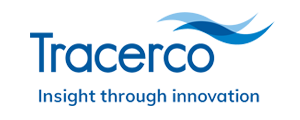 Delivering real time condition monitoring of subsea pipelines
Tracerco is a global leader in specialised detection, diagnostic and measurement solutions with over 60 years' experience in the use of radiation techniques. A broad range of services are offered across the upstream and downstream oil and gas sector. The culmination of Tracerco's experience and knowledge in the subsea sector is the DiscoveryTM subsea CT scanner for pipeline integrity and flow assurance. CT is a commonly used noninvasive medical diagnostic technique but also has applications in subsea inspection.
As assets age over time, oilfield professionals are continuously faced with the test of ensuring efficient production and pipeline integrity. Inspection of these pipelines subsea has often presented challenges where pigging is not an option or deemed too risky. Until now, inspecting a pipeline from the outside was costly and often an ineffective high-risk operation. DiscoveryTM has broken down this barrier to inspection by allowing online inspection of the pipe from the outside without removing the protective coating. DiscoveryTM has been created for flow assurance and integrity specialists concerned with subsea pipelines that cannot be inspected by conventional means such as ILI tools or on pipelines where operators want an alternative to the intrusion and loss of production ILI tools present, or validation of ILI results.
DiscoveryTM is a diagnostics instrument designed to detect wall loss, corrosion and build-up such as hydrate, sand, asphaltene, scale or wax. It can be deployed on piggable and unpiggable pipelines, online, without any interruption to production or the need for pipeline modifications. DiscoveryTM is deployed using an ROV and clamped onto the pipe. Real time communications allow instant assessment of pipeline conditions. Different versions are available based on pipe diameter and depth of deployment, and all are fully marinised. Unlike alternative technologies such as ultrasonic and pulsed eddy current, using DiscoveryTM eliminates the expense and risk of damaging pipelines on coating removal/re-application.
Tracerco's inspection services are used subsea to provide operators assurance of the integrity of their assets and to diagnose flow abnormalities. Understanding the production system and pipeline transport network is a key factor in safeguarding production processing and implementing appropriate remedial action. DiscoveryTM provides a high-resolution image of pipeline contents and pipe wall thickness, enabling pipeline integrity flaws and flow assurance conditions to be accurately visualised.
In this presentation, Tracerco will discuss example data obtained by DiscoveryTM via global pipeline inspection projects. This will include wall thickness mapping through concrete coatings, piggyback and pipe-in-pipe lines. The company will also discuss internal and external corrosion with recent examples of data obtained for clients.
Finally, Tracerco will discuss more recent developments in the market such as:
Fast screening with real time data to find points of interest.
Baseline scanning to allow annual integrity scans on areas of concern.
Thermal expansion effects and fatigue.
Flow assurance applications in quantifying and characterisation of build ups such as asphaltenes, sand, scale, hydrate and wax.