The 2nd IndoAIM 2017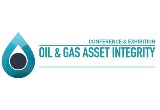 10 August 2017 - 11 August 2017
---
What you will gain by attending to the Conference and Exhibition 2017:
Implement asset integrity management (AIM) strategies and tools to ensure safe operation of your organisation's assets.
Cutting edge technology for AIM, thereby giving the strategic advantage of competitiveness in the market.
Maximising the efficiency of maintenance and inspection programmes through an integrated approach.
Network with industry experts to improve asset performance and asset extension.
Gain new trends, practices and approach into industry solutions.
The exhibition, held as part of the conference, gives attendees the opportunity to meet and talk with representatives from companies, offering a variety of goods and services to the oil and gas industries.