11th China International Pipeline Conference & Exhibition 2020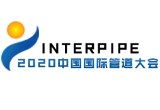 15 September 2020 - 17 September 2020
---
The 11th China International Pipeline Exhibition & Conference will be held on 15 - 17 September 2020 in China. It is the biggest event in China for the oil and gas pipeline industry and its related field.
For the coming session, over 25 000 industry buyers and professional visitors will come to the event to source oil and gas pipeline and related products and services, corporate technology, and solutions. More than 300 exhibitors and over 1500 conference delegates will also join the event for their specific needs and requirements.
The exhibition will mainly focus on oil and gas pipelines and its related fields. 6 different exhibition areas including a general exhibition area, engineering machinery, fluid machinery, intelligent pipe network, welding products and materials, and pipeline raw materials are planned for exhibitors and visitors to easier meet their needs.
At this event, you can discover more about the region's growing demand for oil and gas pipelines and related field, products, services, technologies and solutions, industry stats and customer profiles.